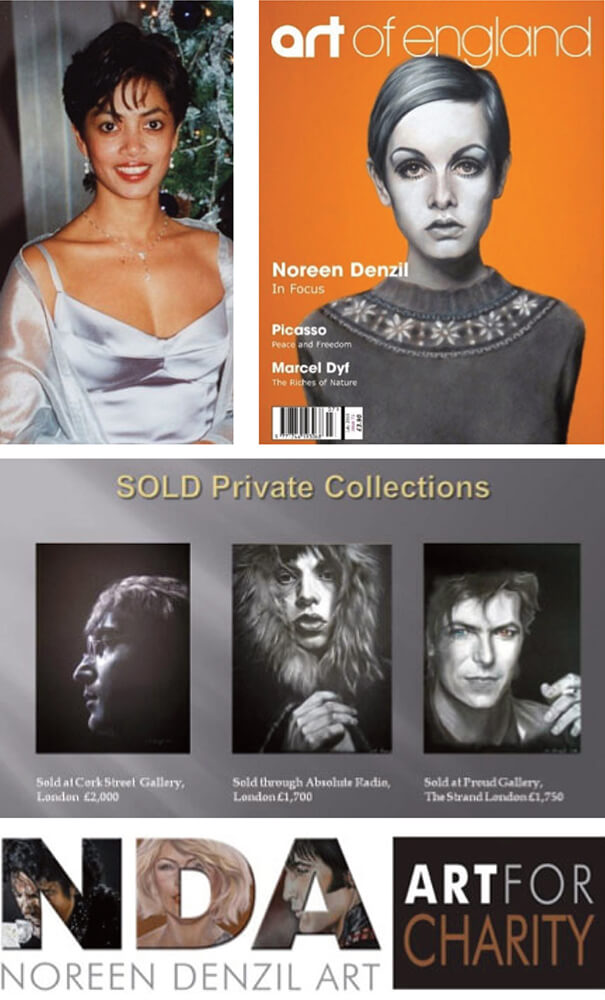 "I believe an iconic portrait must capture the spirit of the personality portrayed in the painting. I choose to work with pastels because they give radiance and light that is soft, yet intense at the same time.
My art portrays people from the world of music, sport and film as well as people who have had a huge influence on humanity.
Contemporary iconography captures the essence of a person we look up to, admire and respect.
As a self-taught artist I choose to paint people who have inspired me. I continue to accept commissions and exhibit throughout the U.K. with my Art for Charity fundraising art auctions and exhibitions."
LISTED BELOW ARE SOME OF MY ACCOMPLISHMENTS:
Worldwide CEO of SAATCHI & SAATCHI has 4 paintings in his private collection which include
Twiggy and Muhammad Ali.
PRINCESS DIANA a close friend of Diana purchased my painting of the late princess at a charity fundraising event for Fashion Acts.
NELSON MANDELA painting was chosen for a private exhibition at the House of Commons.
Charity ART AUCTIONS are held each year around the UK where significant donations are made to charities such as Teenage Cancer Trust and the Gurkha Welfare Trust.
COMMISSIONS BY REQUEST portraits from photographs are available.